Shop local for mom! Downtown Metuchen has everything you need for Mother's Day with creative and thoughtful gifts she will love!
2 Chicks with Chocolate
Treat your mom to some indulgence with award winning chocolates from 2 Chicks with chocolate. Custom gift boxes and selections available for whatever your amazing mom desires!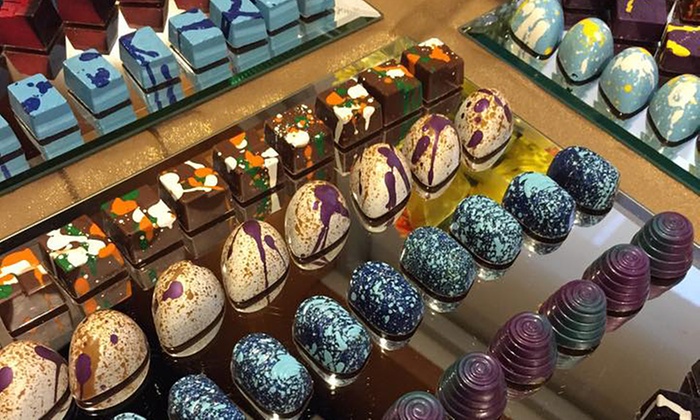 Be My Guest Personal Chef
Looking for that something special for that wonderful Mother in your life?
Be My Guest has put together this amazing Mother's Day Brunch delivered right to her door.

Sunday, May 10th is Mother's Day. We are bringing her everything she needs to have a wonderful Mother's Day experience delivered right to her door step. Order deadline is May 7th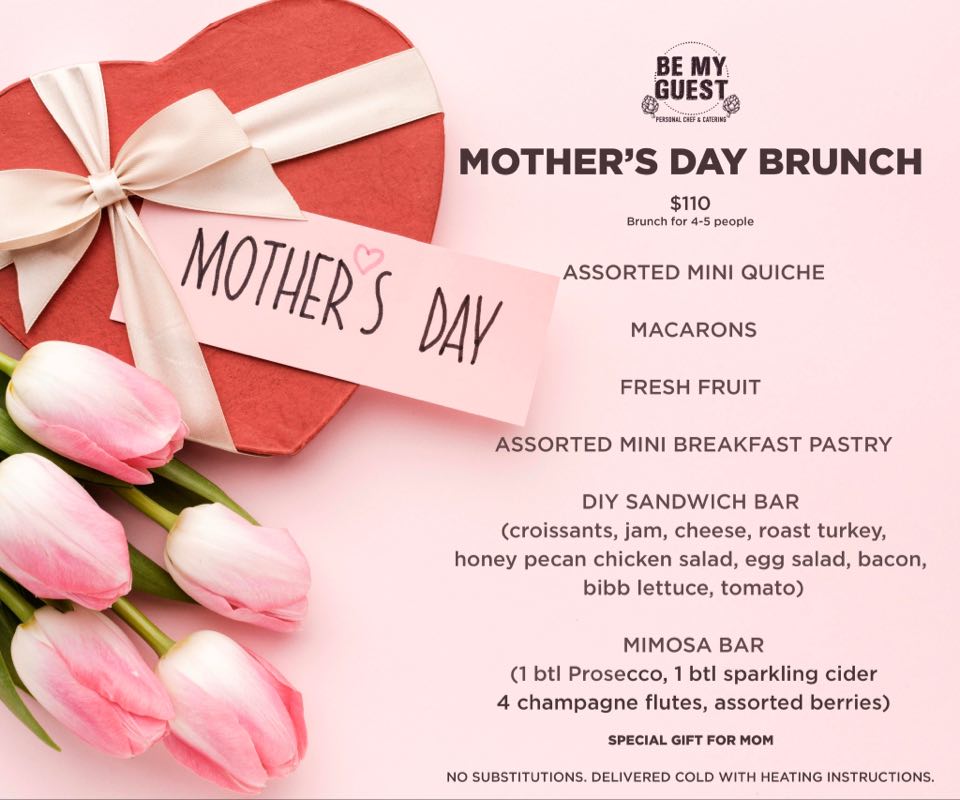 Creative Twist Events
We have partnered with one our favorite businesses Gardenias Floral to help you celebrate Mom and create a memorable experience with a personalized wooden frame and a fresh flower crown made by you!
The kit includes:
-Bunch of mixed flowers from Gardenia's Floral
-All the supplies needed to make 2 to 3 flower crowns
-Wooden frame
-Paint and decorations for the frame
Send your favorite picture with your Mom when you order and they will print it for you ahead of time and deliver with your order!
All orders will be delivered between May 7th and May 9th.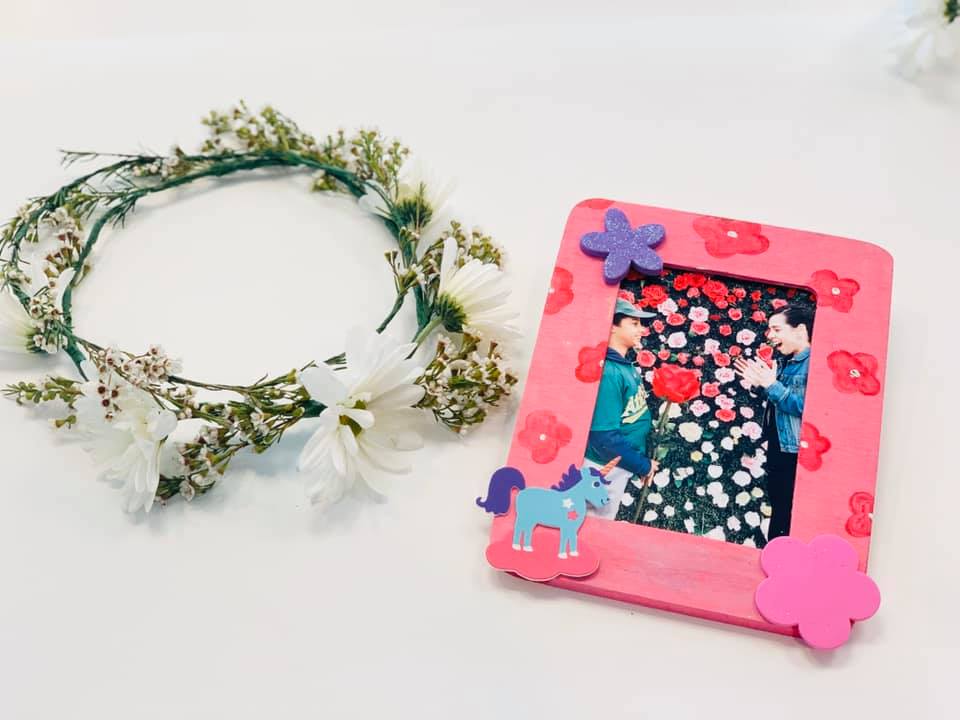 Gardenia's Floral
Make Mom's day extra special with a special bouquet that will be sure to please!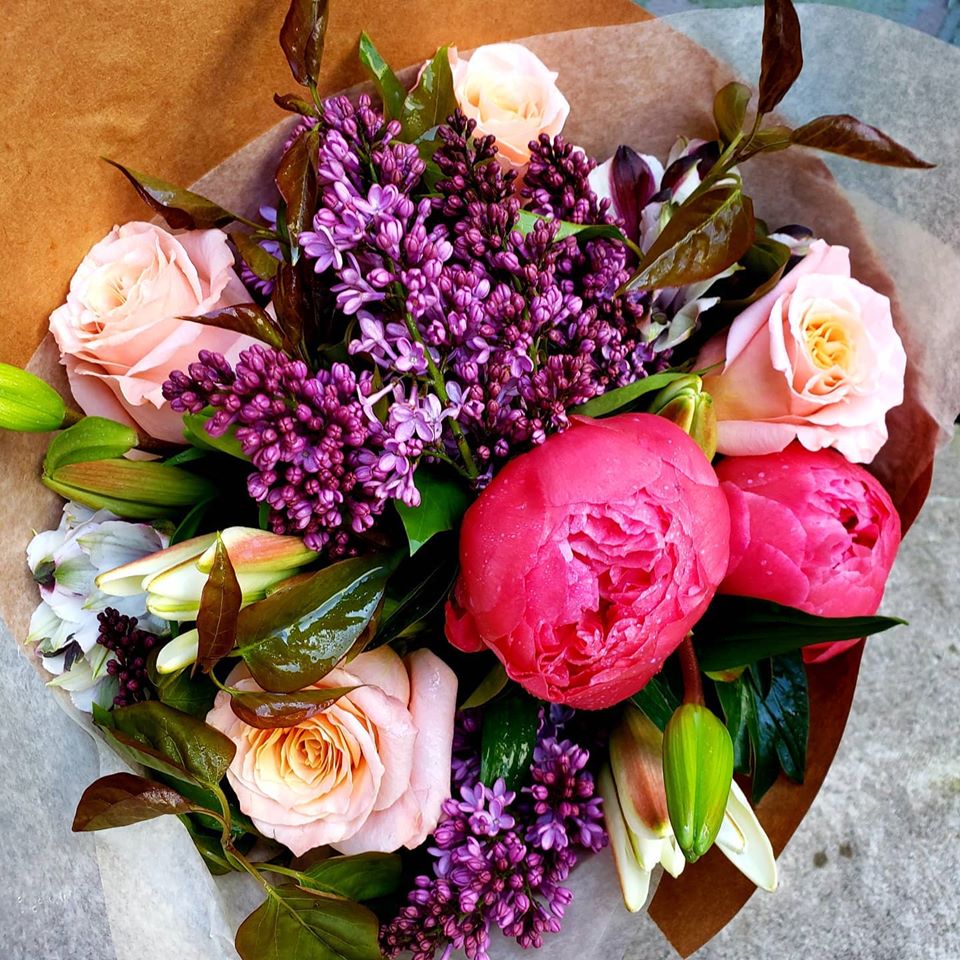 Hailey's Harp & Pub
Enjoy a special weekend of family meals with your mom and whole family! You'll get two appetizers, three entrees, and a whole lot of family fun.

Choose two (2) appetizers from the following:
– Bubble and Squeak
– Irish soda break with Jameson orange marmalade
– Irish toasties

Choose three (3) entrees from the following:
– Corned beef and cabbage
– Fish and chips
– Bangers and mash
– Shepherd's pie
– Guinness chicken
– Guinness beef stew

Each package is $50. Delivery available to Metuchen residents. Call 732-321-0777 to order.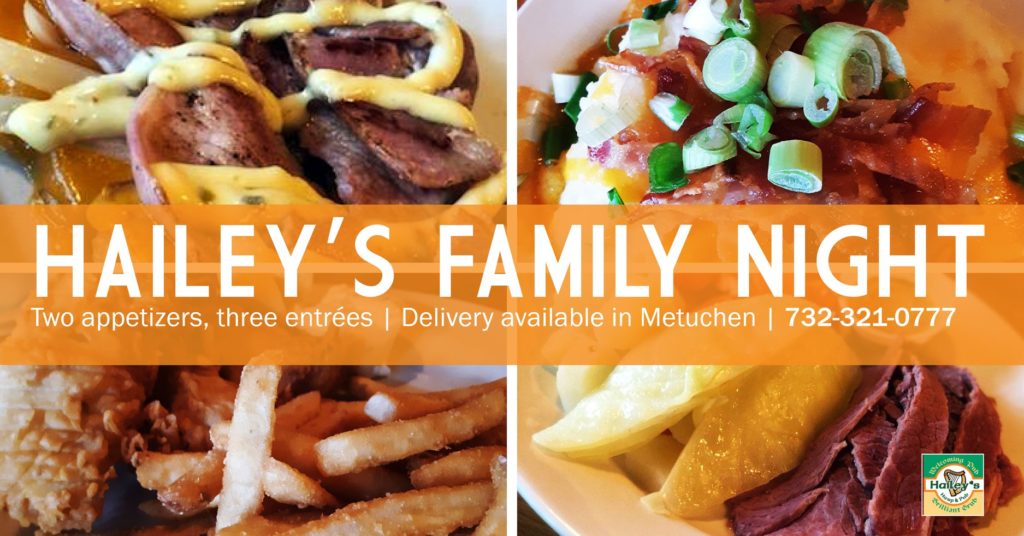 La Rosa Pizzeria & Restaurant
Mother's Day Made Easy.

La Rosa has your answer for Mother's Day Dinner for Four just $32.95. Includes choice of entree, salad, bread and dessert. Call now to place your order for Sunday. 732-549-6505.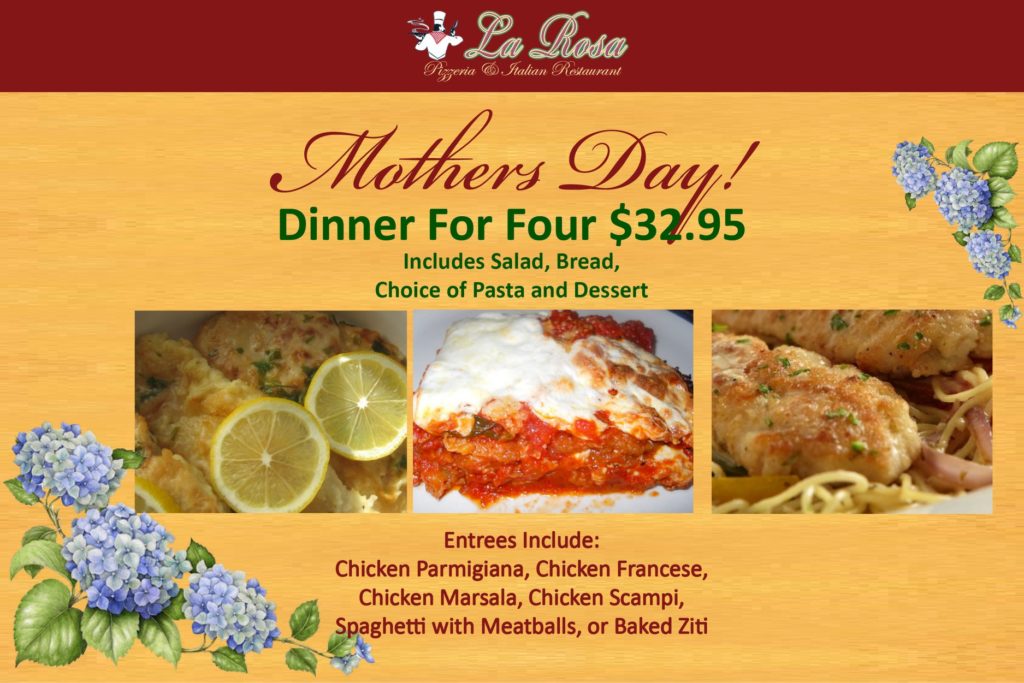 Lola Latin Bistro
Treat your mom to a very special menu of Latin specials from Lola Latin Bistro. Free delivery to Edison and Metuchen with $30 minimum order.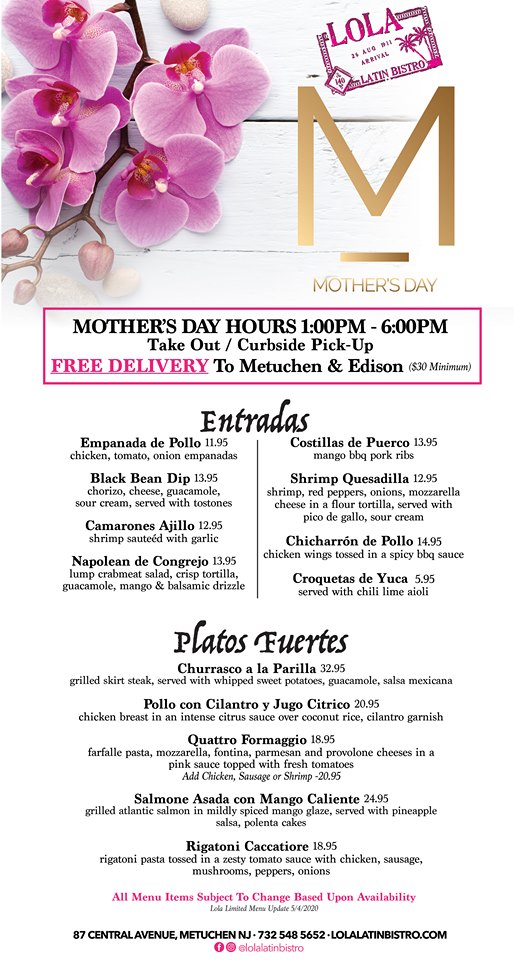 Lollipop Land
Lollipop Land has created some unique Mother's Day Gifts perfect for Moms and Grandma's everywhere . Place an order to our local sweets experts and they'll customize a special and delicious candy bouquet for your mom! Please send contact them via Facebook Messenger or text at 732 672-0873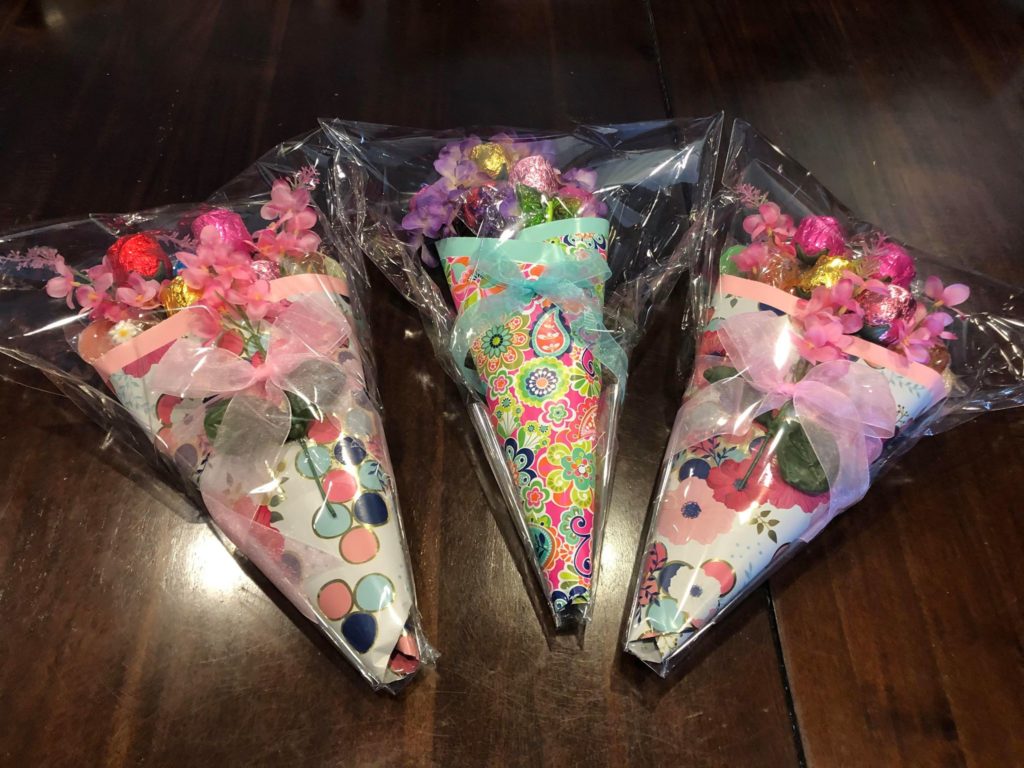 Lotsa Balls
Lotsa Balls Mother's Day Package:
FEEDS 4-5 PEOPLE $100
FEEDS 8-10 PEOPLE $195
To Pre-Order or Details –
Call: 732-662-5999 or
Email: Jason@LotsaBalls.com
Seafood Balls
Made w/Bay Scallops, Lump Crab, Shrimp, Diced Bell Peppers, & Onions. Panko Crusted & Served w/Homemade Horseradish Crema
Beet Salad
w/Candied Walnuts, Fresh Goat Cheese, Mesclun Greens, & Balsamic Vinaigrette
Slow Braised Filet Mignon
Choice Beef Tenderloin Slow Braised to Perfection. Seasoned w/Rosemary, Thyme, Garlic, Black Peppercorn, & Course Sea Salt. Finished w/Burgundy Shiitake Glaze
Red Bliss Potatoes
w/Garlic, Butter, & Fresh Dill Weed
Brussels Sprouts
Crusted w/Parmesan, Garlic, & Oilive Oil
Candied Strawberries
Dipped in Milk Chocolate & Drizzled in Dark Chocolate 🍓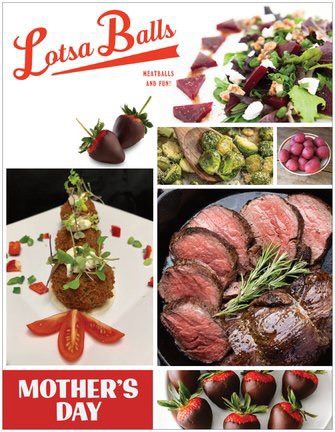 Mangia Toscano
Treat your mom to a delicious Tuscan meal from Mangia Toscano. Their special Mother's Day gift card for $50 also includes a free dessert for the sweetest lady you know!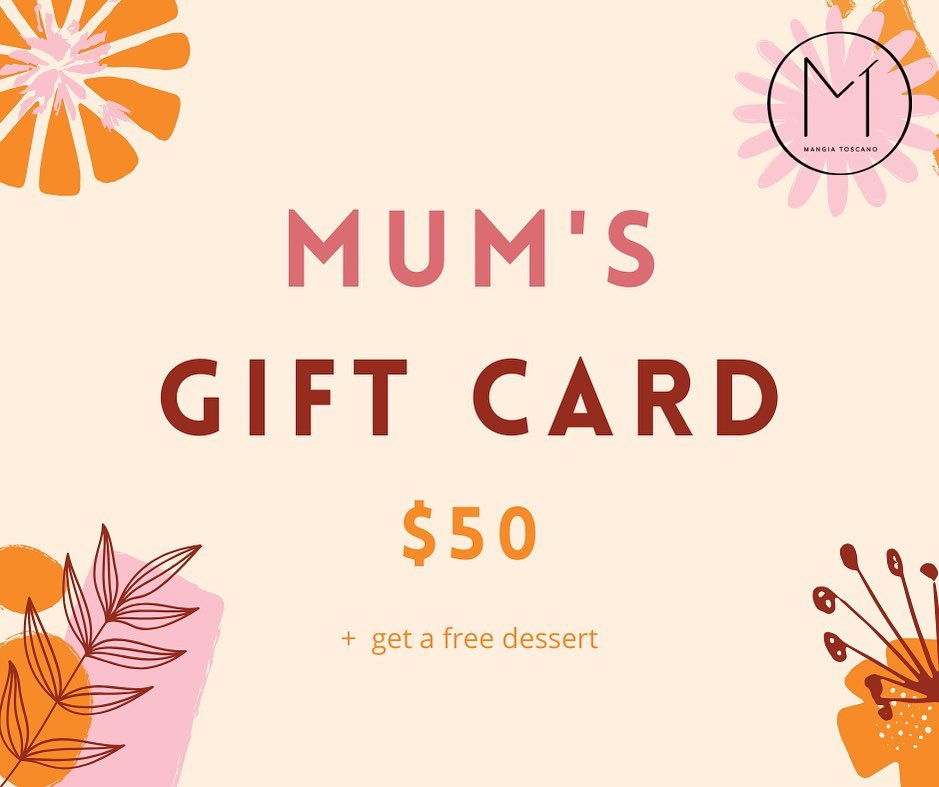 Olive Press Eatery
Enjoy 20% off on Mother's Day, Sunday May 10th on all orders, including their custom gift bags full of cookbooks, puzzles and crafts for each age group!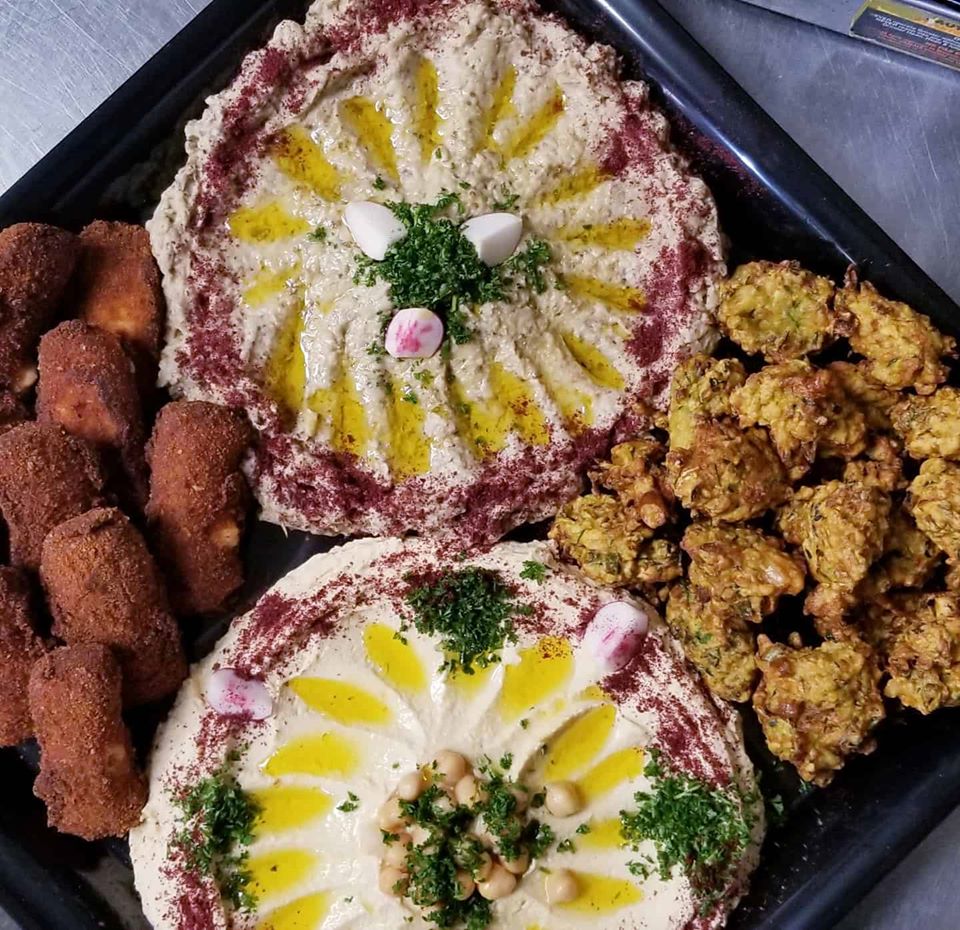 Picture Perfect Studio
A special photo shoot for your very special mom! Enjoy this special package from Picture Perfect Studio to celebrate your mom.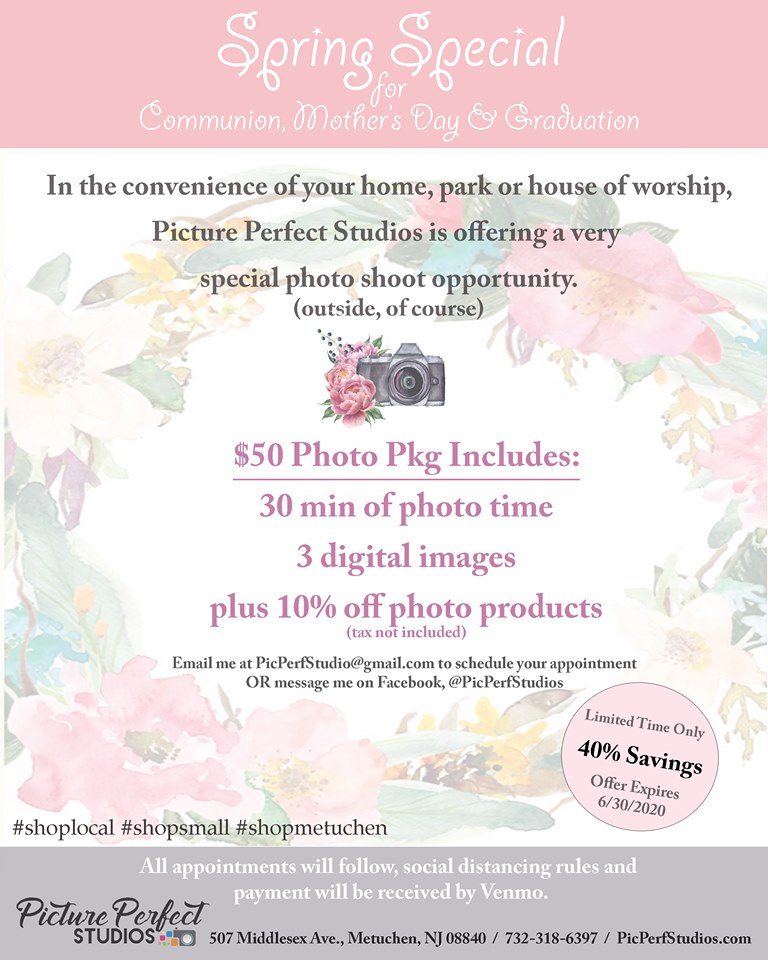 Runner's High Metuchen
Treat Mom this upcoming weekend. Now through Mother's Day, purchase a $100+ gift card, and get $25 on us. Just our little way of saying thank you to all those Moms out there. Use the link below and visit our online shop for purchase. Additional $25 gift cards will be issued separately.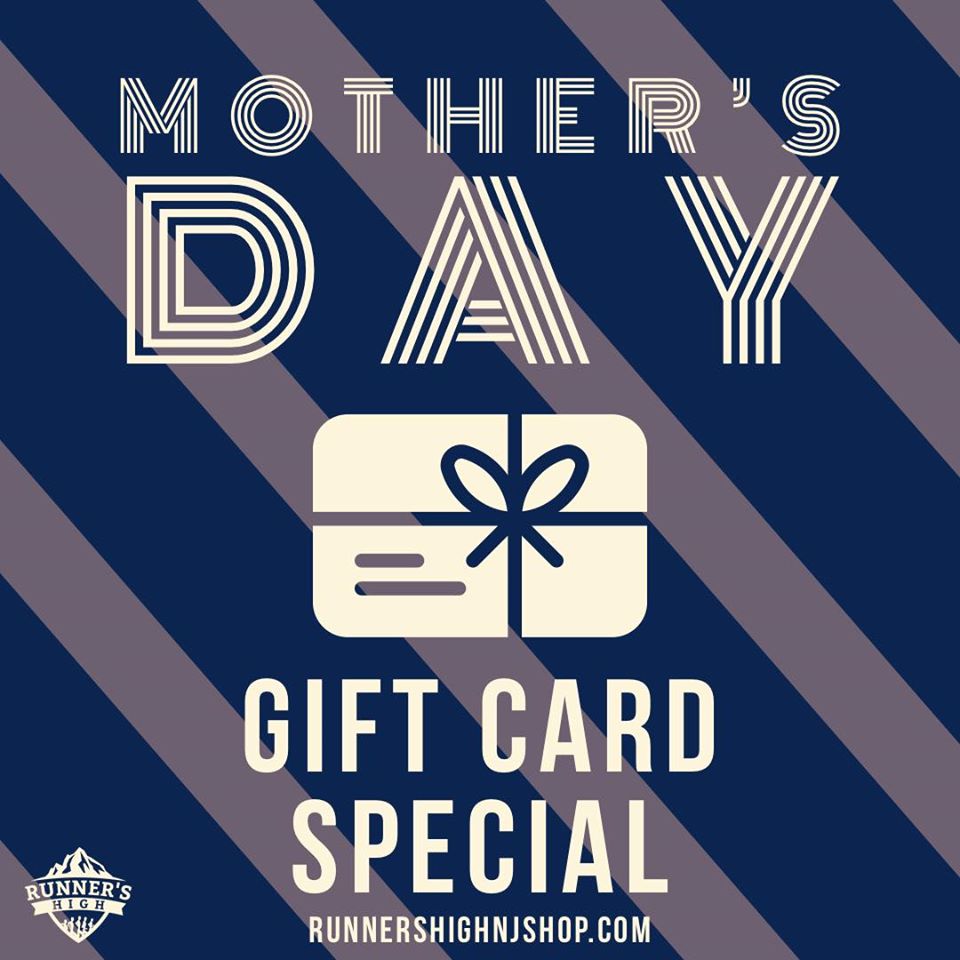 Sakula Yoga Studio
This thoughtful box is filled with small business hand made items sure to brighten your mom's special day. Contents include a beeswax candle, a handmade honey soap, essential oil sanitizer, essential oil chocolates, a vegan recipe card and a piece of quartz. Cost for the box is $35 and that includes it being shipped directly to your special person. Cost does not include sales tax.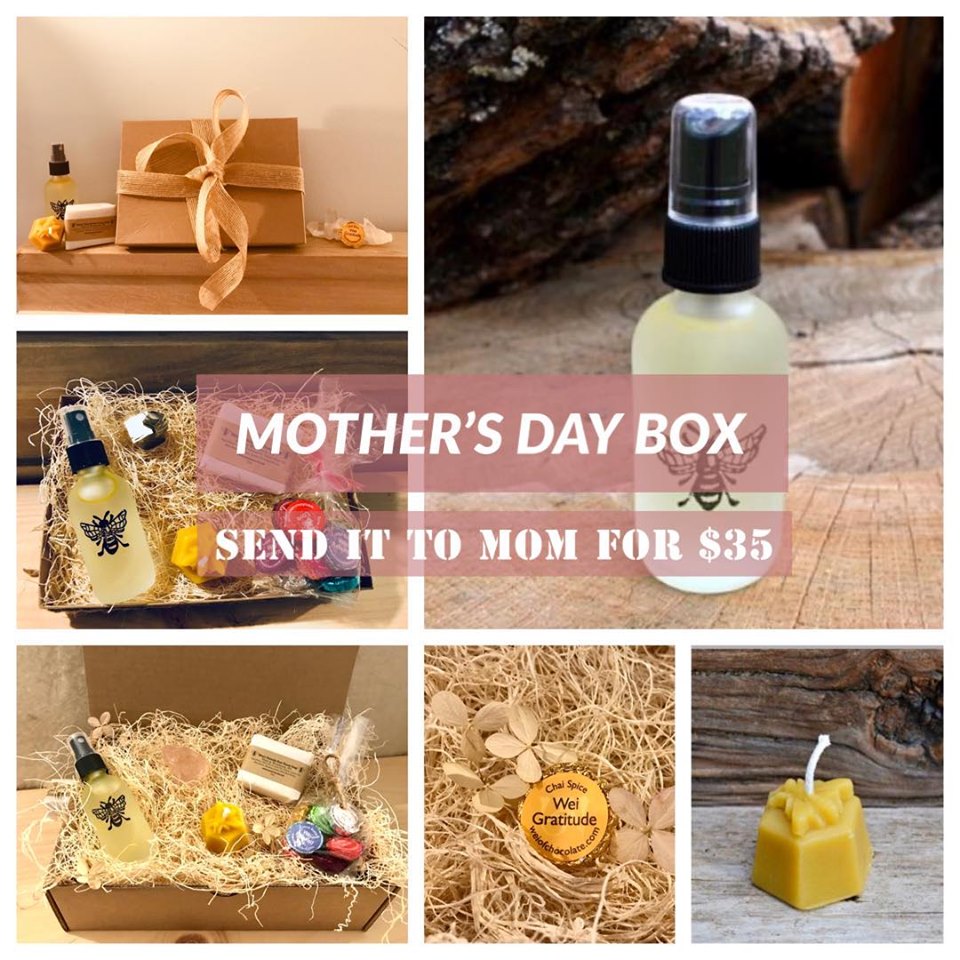 Sentirisi
Every mom needs a special treat! Treat your mom to a very special Pilates class from Sentirisi Studios.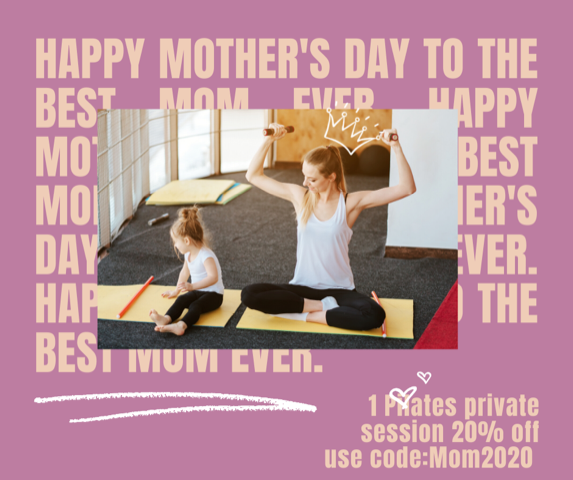 The Kabab Factory
Treat your mom to a very special meal on her very special day! Enjoy $10 off any $50 order and $20 off any $100+ order on Friday May 8th to Sunday May 10th.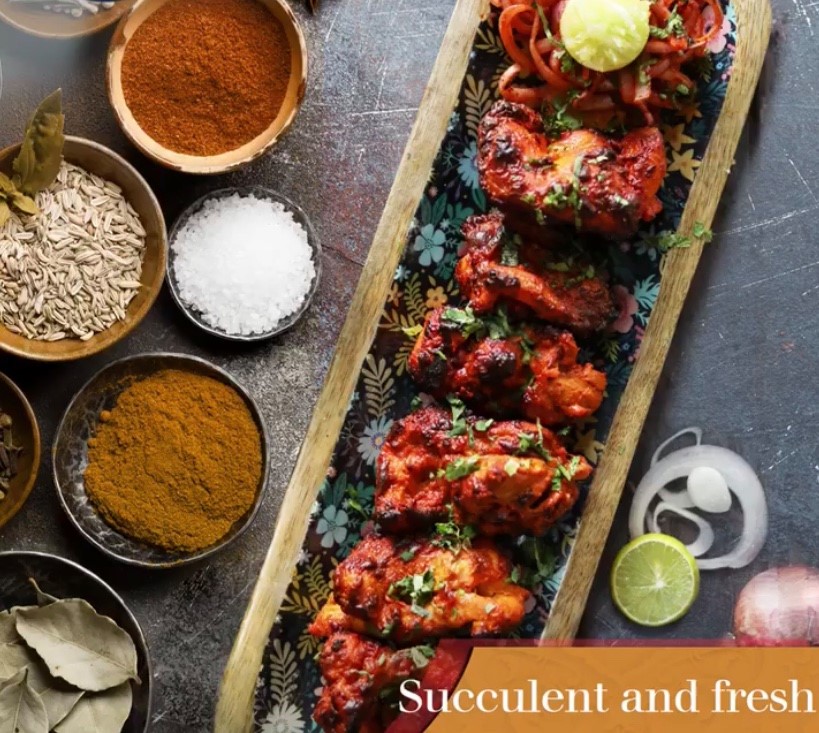 Tiny Town
Surprise your mom with a special Mother's Day balloon bouquet for her special day! $50 with free local delivery to Metuchen, NJ.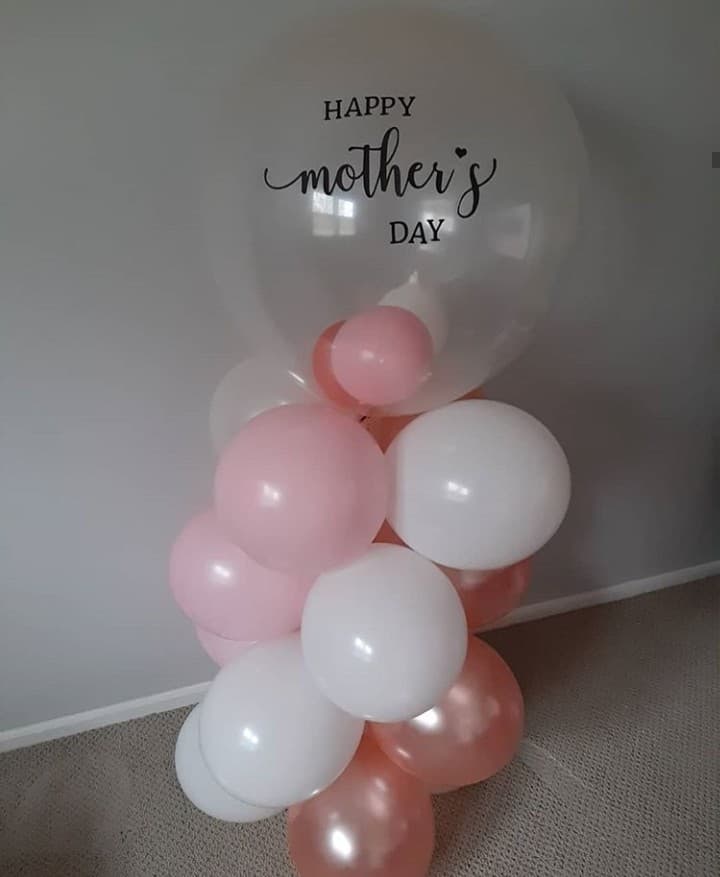 What's the Scoop
Decorate Your Own 5 Inch Ice Cream Cake Kit! What's the Scoop will supply the vanilla/chocolate ice cream cake, two colors of icing and three types of sprinkles, you supply the love! Celebrate Mother's Day with this unique dessert. $18 per kit, call the store to place your order 732 318-6665.