Celebrate Pride.
Celebrate Love.
Celebrate Equality.
Celebrate Inclusion.
Celebrate our LGBTQ+ friends and family today and every day.
Happy Pride🌈 Month.
Plaza Events
Enjoy Pride on the Plaza with events brought to you by the Metuchen Downtown Alliance, Metuchen Human Relations Commission, Edgar Middle School's Gay Straight Alliance and Metuchen High School's Gender Sexuality Alliance
Community Pride Parade at 5pm starting at the "M" on the Metuchen Town Plaza
Guest Speaker at 5:15pm:

Ben. Sifuentes-Jáuregui's is professor of American Studies and Comparative Literature at Rutgers, New Brunswick. His research interests include contemporary Latinx and 20th-Century Latin American Literature and Cultural Studies, gender theory and sexuality studies, and psychoanalysis. He is author of 3 books and has also published articles on gender, sexuality, queer identities, and recently on melodrama.

Hot Yoga Revolution Pride Class on the Plaza from 6pm to 7pm; Class is cash donation based with 100% of proceeds will go to @trevorproject
Drag Queen performance (7:30pm)
Rainbow chalk the plaza (5pm to 8pm)
Metuchen Human Relations Commission Storytime & Pronoun Zines (5pm to 8pm)
Pride tattoo station (5pm to 8pm)
Love Is Love Is Love Selfie Station (5pm to 8pm)
At 8pm join in with our Pride Karaoke session until the movie starts at dusk.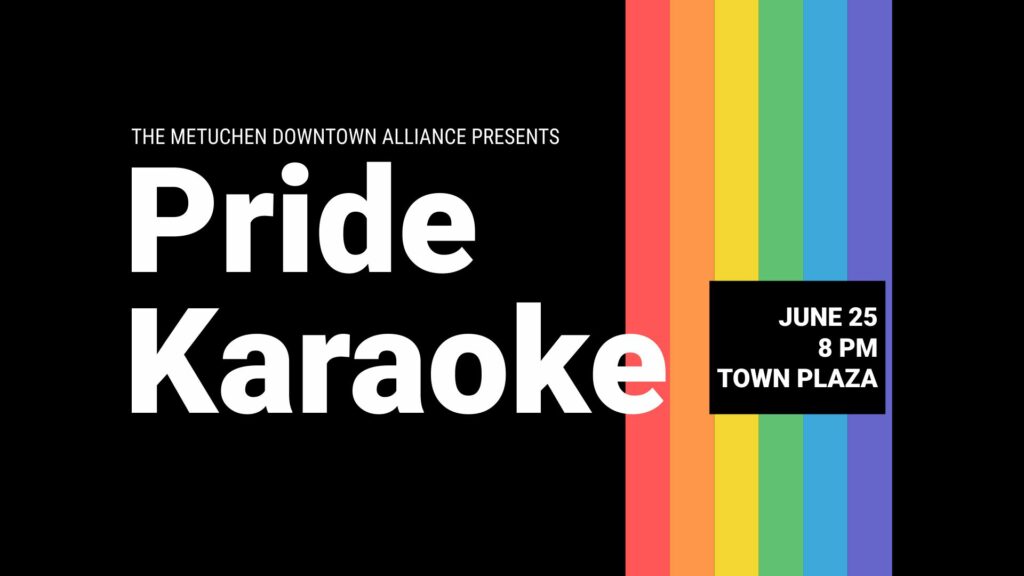 Movie night starting at 9pm (Feature Film: The Birdcage)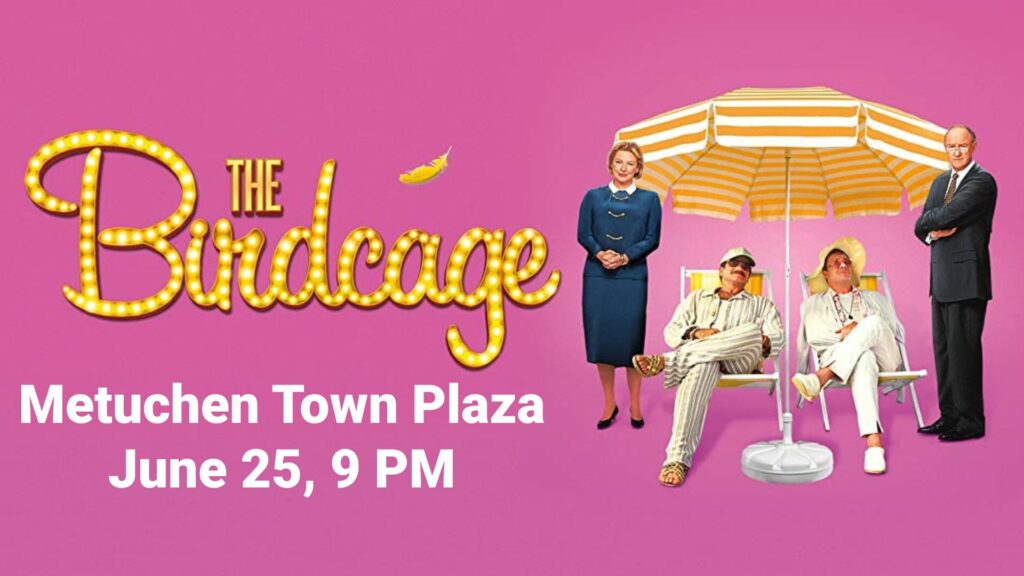 History of Pride:
On June 28, 1969, the Stonewall Rebellion began when the LGBTQ+ residents of New York City's Greenwich Village resoundingly rejected violence against their community and rose up in protest of institutional anti-LGTBQ oppression.
Their marches for equality erupted into a nationwide push for acceptance that became the basis for Pride Month –– launching the LGBTQ+ civil rights movement and changing our country forever.